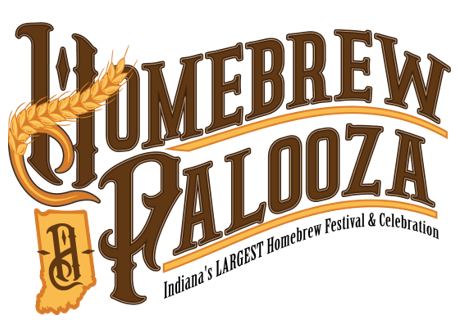 Circle City Zymurgy, in partnership with Indiana On Tap, is excited to announce the date of the inaugural Indiana Homebrew Palooza–Indiana's LARGEST exclusive homebrew festival and celebration for craft beer fans.
The 2019 event will feature UNLIMTED SAMPLES from over 12 different Indiana homebrew clubs (and an estimated 50+ homebrewers) spanning all the way from Evansville, to Fort Wayne, and everywhere in between. The event will also showcase great live music, local food trucks (Rusted Silo BBQ & Las Tortugas Mexican Cuisine), games and more.
The event offers a unique opportunity for Indiana's biggest craft beer fans and supporters to come sample one-of-a-kind homebrewed beer that you've never tried before and may never get to enjoy again. While attendees will have the opportunity to vote for their favorite beer, this event is truly more of a celebration and appreciation of the Indiana homebrewing community, their craft, and their unique beers.
The event will take place in the massive and ideal outdoor lot next to Grand Junction Brewing Co.'s Tap Room in Westfield. Attendees are encouraged to visit the tap room before, during and after the event.
There is also an option for online ticket buyers to purchase a new (first year) Indiana On Tap Tasting Society Marketplace membership for only $5 more when purchasing a VIP or GA ticket. Normally $59.95/year by itself, this annual craft beer membership & rewards program is the largest and most unique of its kind in the state and good for over $1,200 toward the purchase of craft beer and more at 145+ Indiana breweries and locations. Offers are redeemed via an easy-to-use mobile app. Ticket buyers who choose this option will receive a separate email within 24 hours AFTER they receive their ticket order with their promo code to purchase/redeem their new membership for just $1. (The add-on price to the ticket is $4, plus the $1 at time of redemption = $5). To learn more about this amazing and unique membership program and the substantial savings, please visit www.TastingSocietyMarketplace.com.
Tickets are now on sale with an opportunity to save big by buying online, in advance.
Early Bird Tickets (Available until May 1st): GA – $25 | DD – $10
Advance Sale Tickets (Available from May 1st – June 22nd): GA – $30 | DD – $10
Gate Sales (Available Day of Event if Tickets Are Still Available): GA – $40 | DD – $10
Proceeds from this event will be donated to the Boone County Habitat for Humanity and their "House That Beer Built" initiative!
This is a 21+ event. All attendees must show a valid photo I.D. at the gate. You must be 21 years or older to attend—this includes designated drivers. ALL TICKET SALES ARE FINAL. The event will be held rain or shine.
Participating Homebrew Clubs (with more to be announced soon):
Circle City Zymurgy – Indianapolis | Bloomington Hop Jockeys – Bloomington | Sunblest Brewers Association – Fishers | Ohio Valley Homebrewers Association – Evansville | Foam Blowers of Indiana – Indianapolis | Midwestern Order of Nin-Kasi (M.O.N.K.) – Beech Grove | Illiana Beer Rackers Union (IBRU) – Highland | Lilly Homebrew Club – Indianapolis | Marshall County Brew Club – Plymouth | Dubois County Suds Club – Jasper | Tippecanoe Homebrewers Circle – Lafayette | Indiana Brewers Union (IBU) – Indianapolis