Date/Time
Date(s) - 03/03/2018
9:30 am - 2:00 pm
Location
Taxman Brewing Company
Categories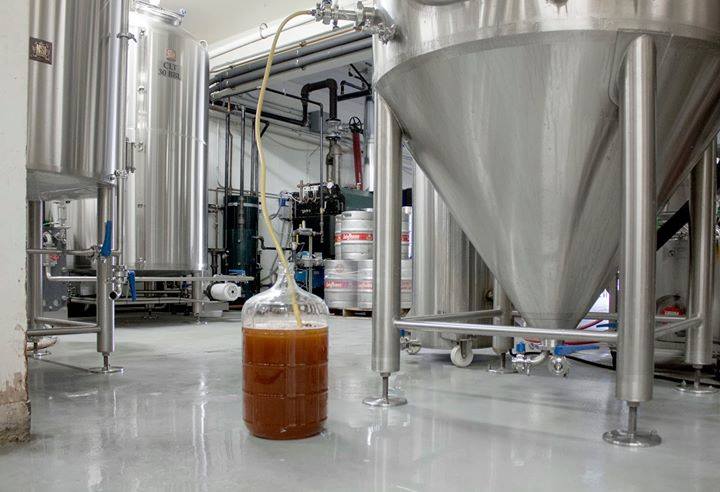 I am excited to announce an exciting collaboration with the great people at Taxman Brewing. We have been invited to participate in a wort share with them! For the uninitiated, a wort share is exactly like it sounds: Taxman will be brewing a 20 barrel batch of beer, but before the boil, they will transfer off a portion of unboiled wort and give it to us. What you do with it is limited only by your imagination. You can add extra steeping grains, your own hops, spices, fruits, adjuncts. The idea is to take their beer and make it your own.
Even better, they have invited us to share our creations at Death and Taxes on April 21! The plan is to sample all of our creations at our April club meeting and choose the SIX best beers. The winning six brewers will earn a free ticket to Death and Taxes and get to serve their beer at the festival.
Taxman Brewing has offered to cordon off part of the parking lot to allow us to brew on premises. The barrel room will be open for tours, and there may be a sampling of rare Taxman beers. The taproom will also be open for guests to order lunch and beer. Participants are encouraged to brew on premises, but if you can't stay to brew at Taxman, you are more than welcome to take your wort home with you.
Guests are expected to be packed out and ready to brew by 10 AM and be ready to chill by 2 PM. We will get a chilling station set up for brewers. To do that, we need 1-2 volunteers to donate the use or a plate or counterflow chiller. If you can help us out with that, please comment below. People are welcome to come and just hang out if they like, but if you plan on brewing you MUST register.
To register to brew, please follow this link: https://www.eventbrite.com/e/circle-city-zymurgytaxman-brewing-wort-share-tickets-42732831048
You will then be prompted to enter a password: fartmonster420
When you register, please message me answers to the following:
1) Do you plan on brewing five gallons or ten? (we are setting the limit at ten gallons for this event)
2) Do you plan on brewing on premises or off?
3) Are you interested in serving your creation at Death and Taxes?
Space is limited, so make sure you register ASAP. The cut off to register is Sunday, February 25 at midnight. This will allow us enough time to logistically plan for the event. I am very excited about this event. I think it's going to be a great way to show our love for a great local brewery and to show off what we are capable of as brewers and as a club. Prost!
_____________________________________
For the wort share, we will be using the base for EXEMPTION, their Belgian Tripel. Here is the grain bill, so you can plan your recipe out:
57% Belgian Pilsner
10% Flaked Wheat
8% Dextrin
7% Flaked Oats
7% Flaked Barley
4% Light Munich
3% Aromatic
2% Vienna
2% Biscuit
Preboil OG is approx 1.069. RO water will be provided by Taxman if you want to dilute your wort and reduce the OG.