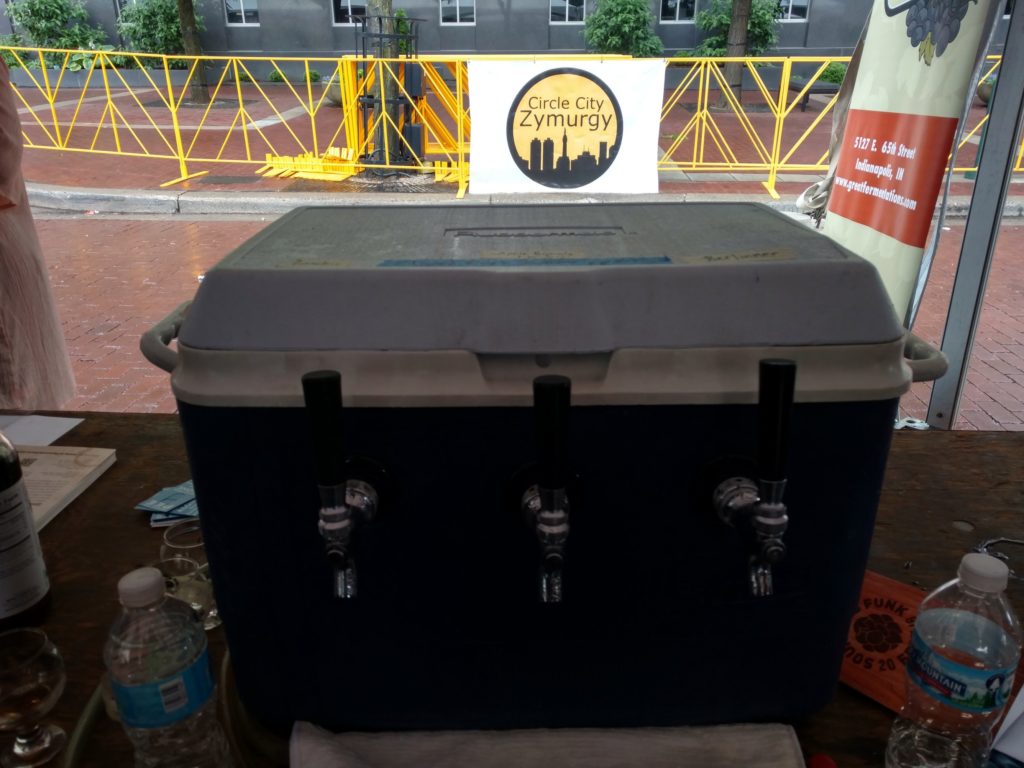 Upland Brewing sure knows how to throw a beer fest! When Circle City Zymurgy showed up early Saturday morning to the 5th annual Upland Sour + Wild + Funk Fest drop off point, there were already a multitude of vendors setting up tents, tables, fencing, and signage. Everything came together really quickly, and within hours the stage had been set for VIP ticket holders of the event. I cannot stress how many amazing sours were at this event.
From Rivertown's uber viscous and delicious Kriek to coveted Upland's Paw Paw lambic, there were an outstanding number of funky varieties available. CCZ was nestled comfortably between Central State Brewing and Country Boy Brewing, which made it painstakingly easy to fill up on CB's Ghost Gose and Central State's House. But wait… there's more! We teamed up with Great Fermentations and Wilks and Wilson for a super unique pouring experience as the first homebrew organizations at the event!
CCZ and Great Fermentations brought the funk with our Berliner Weisse (paired with cherry, ginger, and raspberry Wilks and Wilson gommes), Templeton Rye Whiskey Barrel Aged Flanders Red, Apple Brandy Barrel Aged Flanders, Persimmon Lambic, Brett Saison de Brawndo, and a random assortment of beautiful, beautiful, bombers. We had a really positive response from the people we poured for, and some even asked my favorite question "Where can I buy this?" For those of you that missed out this year, STAY TUNED. We definitely plan on attending SFF again next year.