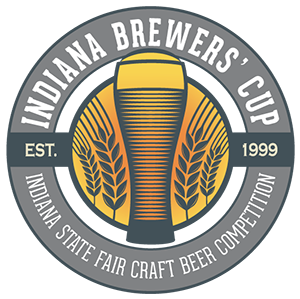 Judging is already underway for Indiana's largest brewing competition, and Circle City Zymurgy is looking to win big. During our short existence, club members have been racking up medals at regional competitions, but this event will really show where we stand in the local homebrewing scene. Over the past couple months, we have made a concerted effort to win big, and as a result over a dozen club members have nearly seventy entries in this competition. Not only is individual glory up for grabs, but we are also vying to win Homebrew Club of the Year. This category has long been dominated by the Foam Blowers of Indiana, but this year we have what it takes to unseat them.
But enough with the motivational speak. There is much more to the Brewers Cup than the competition. CCZ will also be pouring during the reception, along with several other professional breweries and homebrew clubs. And let's not forget the (hopefully) yummy buffet to be served before the awards ceremony. No matter what happens, win or lose, it is going to be a fun time for everyone (though let's hope we win).
We will be live tweeting (@cczymurgy) and live snapping (cczymurgy) the Brewers Cup. So you can still follow along even if you can't make it. But if you are there, come and say hello, try our beers and cheer us on.
Where: Elements Financial Blue Ribbon Pavillion
When: TONIGHT at 5 pm